Robert D. Millstone
Managing Partner
Bob Millstone began his professional career as an associate attorney at a St. Louis law firm, Coburn & Croft (now Thompson Coburn), where he initially focused on private placements, international and tax work.  He later became a Senior Trial Attorney in the Tax Division of the United States Department of Justice, and, in late 1994, he returned to St. Louis to join Bangert Brothers Construction Company (now Millstone Weber) as General Counsel.  Within his first two years at Bangert Brothers, Mr. Millstone was elected President and CEO, and, with the assistance of Fred Flegel and his accounting firm, Mr. Millstone and his partners restructured the company.  After restructuring Bangert Brothers, the company was profitable every year thereafter and grew with an average compound growth rate of 15% per year until he left the company in 2001.  As a result of his work with Bangert Brothers, Mr. Millstone and one of his business partners were honored by Ernst & Young as finalists in St. Louis for the Entrepreneur of the Year.
In 2001, Mr. Millstone formed The Millstone Company, a real estate and private equity investment company, which provided Mr. Millstone with a platform to invest in the areas of health care, energy infrastructure, real estate, banking and insurance.  The Millstone Company's success is also highly attributable to Mr. Flegel's contributions as an advisor.  Along with Mr. Flegel, Mr. Millstone is a founding partner of FSM General Partner, LLC.
In addition to his professional experience, Mr. Millstone has long-standing involvement in an array of community organizations.  His current activities include being a member of the Governance and Education Leadership Committees of the Regional Business Council, which includes some of the St. Louis region's largest mid-cap companies; Partner with Partners for Progress, a group of business and community leaders in St. Charles, Missouri; President of the Jewish Community Relations Council of St. Louis; and, President and Director of the Millstone Foundation.  Mr. Millstone is also a member of the National Council at Washington University in St. Louis for Law and the Skandalaris Center for Interdisciplinary Innovation and Entrepreneurship.  Mr. Millstone is also a director of Royal Banks of Missouri and was a legal Director of Trustcorp (the holding company for Missouri State Banks) before its sale to Marshall & Ilsley.  He was awarded the Discovery! 370 Visionary Award in 2006, and one of the recipients of the 2013 Distinguished Alumni Award from Washington University Law School.  Mr. Millstone and his wife, Colleen Millstone, recently received the Saul Mirowitz Jewish Community School's Meyer and Marcelle Kranzberg Visionary Award.  Mr. Millstone and his family previously received the Netzach Award from the St. Louis Chapter of the American Jewish Committee.
Related Articles:
http://www.bizjournals.com/stlouis/print-edition/2012/01/20/st-louis-character-bob-millstone.html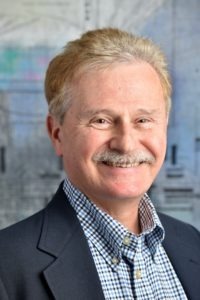 Fred Flegel
Senior Partner
Fred Flegel has a long background in capital markets and has invested in and assisted emerging businesses in the St. Louis area and throughout the United States for nearly 40 years.  Mr. Flegel began working in capital markets when he was selected by Grant Thornton, the fifth largest CPA firm in the world, as one of the initial six partners of Grant Thornton's Capital Markets Group.  This group managed Grant Thornton's capital markets assignments in the United States, Canada and the United Kingdom.
In 1990, Mr. Flegel with four others acquired the St. Louis office of Grant Thornton and started Lopata Flegel & Company.  Lopata Flegel & Company become one of the 20 largest accounting firms in St. Louis.  He served as the Managing Partner and specialized in capital markets until 2010 when he left the firm to focus entirely on private equity.
During his career, Mr. Flegel assisted many entrepreneurs in successfully starting or acquiring their own companies.  He also has significant experience as the principal partner for numerous merger and acquisitions, ranging from transactions involving New York Stock Companies, foreign entities and private equity firms.  Locally, he assisted with the initial start-up of Build A Bear Workshop and acquisition of Airport Terminal Services (ATS).  He is on the Board of Directors at ATS, which has expanded to serving over 40 airports in the U.S. and Canada with approximately 3,500 employees.
Mr. Flegel is currently one of two principal owners of Fusion Marketing, LLC.  Fusion is headquartered in St. Louis with additional offices in Atlanta, New York City and Dallas and they specialize in experiential marketing.  Mr. Flegel's expertise and interests include energy, sports promotional products, and real estate.  As one of the founders of FSM General Partner, LLC, he has utilized his experience and network of contacts to be a source of new business leads for investment, deal structuring and operational assistance.
Related Articles:
http://www.bizjournals.com/stlouis/print-edition/2011/05/06/st-louis-character-fred-flegel.html
James A. Saitz
Partner
Jim Saitz began his 36-year banking career in 1970 as a bank examiner with the Federal Reserve Bank of St. Louis. He moved to the commercial banking industry in 1976, serving in executive level positions with several publicly traded financial institutions, including Mark Twain Banks, Landmark Banks and Magna Bank. His public company experience included senior lending responsibilities as well as serving as President and Chief Executive Officer of Landmark Bancshares Corporation, a $2.5 billion dollar multi-state, multi-bank holding company. He also served as Chief Credit Officer for Magna Bancshares, a $5 billion dollar bank holding company.
In 1998, as Chairman and Chief Executive Officer of Trustcorp Financial, Inc., Jim led the acquisition by Trustcorp of a small privately held financial institution in St. Louis, Missouri named Missouri State Bank. Over the ensuing eight years under Jim's leadership as Chairman, President and Chief Executive Officer, Missouri State Bank grew to almost $1 billion dollars in size and was acquired by Marshall and Ilsley Corporation ("M&I") for the highest book value multiple paid for a Missouri based financial institution at that time. As part of the public comments released by M&I regarding their decision to buy Trustcorp, M&I noted Trustcorp's financial strength, stable credit quality and concentration in an attractive metropolitan market. M&I also noted as a reason for the acquisition the merger brought the opportunity for high revenue growth.
Throughout his career, Jim has made a variety of direct and indirect investments in small business enterprises. His direct investments include companies in real estate brokerage, real estate development and residential construction industries as well as medical device manufacturing, specialty insurance and technology companies. His indirect investment experience includes being a founding investor and board member of the St. Louis Business Development Fund and the St. Louis Private Fund. Both funds target small to medium size operating companies in the St. Louis area by providing the financial resources necessary for them to build capacity, increase sales and improve profitability.
Toby Warticovschi
Partner
Toby Warticovschi has a unique blend of leadership & operational skills. He has has delivered business value for startups, middle market and Fortune 50 companies both nationally and globally.
Toby began his professional career working for Cap Gemini, a globally recognized consulting firm, where he led the integration of a product from an acquisition into the bioMérieux portfolio.  He also led the development of a new product to help hospital pharmacies control costs.  In 1995, he co-founded Intelligent Optimization and developed an innovative scheduling system to reduce the cost of running operating rooms, which was sold to Datex-Ohmeda in 1998.  He then joined Influence, an internet consulting firm where he built the Technology practice as well as the IT infrastructure.  In 2001, Toby was recruited by bioMérieux, a global leader in the field of in-vitro diagnostics, to rebuild their IT department and their product development capability.  He went on to lead the strategic planning and the automated microbiology product line until 2009.  Toby joined Express Scripts as the IT leader for the Clinical business.  He held a leadership role in the Medco integration and was involved in the IT M&A strategy.  Most recently he was the acting CIO for United BioSource Corporation, a subsidiary of Express Scripts that works with life science companies to develop and commercialize their products.
Toby also has a long history of involvement with local community organizations, including the American Jewish Committee, Washington University, and the Jewish Federation of St. Louis.  He currently serves on the board of Trustees of the Jewish Light and the Board of Directors of the Jewish Federation of St. Louis.
Gary Sahrmann
Chief Financial Officer
Mr. Sahrmann began his professional career in 1980 in public accounting working as a CPA for the St. Louis firm of Wolfe, Nilges & Nahorski, which has subsequently been acquired by RSM McGladrey.  In 1983, he then joined the Seven Up Company where he was responsible for preparing the budget, financial results and forecasts for the St. Louis bottling facility.
In 1985, he joined Sinclair & Rush, Inc., the first portfolio company of Cameron Holdings.  This was the start of a 23 year tenure at Cameron Holdings, a family financed private equity firm which was founded by Vincent Gorguze, a former President of Emerson Electric.  During his tenure, he held a variety of positions culminating as Senior Vice President of Cameron Holdings.  In this position, he was responsible for the operations of the portfolio companies including their financial results, strategic planning and acquisitions.  During this time, he led or oversaw 19 acquisitions and divestitures with combined transaction values in excess of $250 million.
In 2009, he joined Wiese USA, one of the largest Caterpillar forklift dealerships in the U.S., as the Chief Financial Officer.  During his time there, he oversaw growth of over 50% and successfully completed eight acquisitions.  Recently, Mr. Sahrmann joined Millstone Capital Advisors as the Chief Financial Officer.  In addition to his financial background and experience in M&A transactions, he has a successful track record of working with portfolio companies to achieve their full potential through a process of improved business planning, increased operating results and organizational development.
In addition to his professional experience, Mr. Sahrmann is a Board Member for the St. Louis chapter of ACG (Association for Corporate Growth) and YouthBridge Community Foundation, a non-profit which promotes children and youth causes by matching the resources of donors and worthy organizations.
Related Articles:
http://www.bizjournals.com/stlouis/news/2015/11/09/millstone-capital-advisors-hires-cfo-from-wiese.html